16 May 2023
How Yara Leverages WiDE
Did you know? - WideTech partners with Yara International to enhance their production and consumption tracking at the Tertre plant, Belgium. Our WiDE data management platform is used to collect, structure, validate, and reconcile thousands of attributes being continuously measured, ensuring accurate tracking and reporting.

Objective?

- Integrated production and consumption accounting system.
- Integrity Operating Window" application for detecting at-risk equipment and alerting users.
- Operation Sheet application allowing operators to input manual data and correlate across various sources.
- Rotating Equipment Monitoring application to track performance and vibrations of rotating machines.
Want to know more? Read the full business case on LinkedIn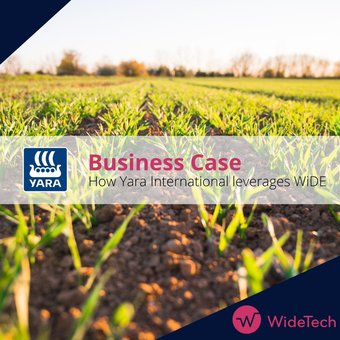 26 Apr 2023
How John Cockerill Leverages WiDE
Did you know. - WideTech partners with John Cockerill to improve the monitoring and efficiency of their BeFlow wastewater treatment prototype with our enterprise-level WiDE data management platform.

Objective?

- Daily and weekly process reports.
- Accurate monitoring of water treatment processes.
- Detection of faulty sensors.
- Near real-time visualization of key data points.

Want to know more? Read the full business case on LinkedIn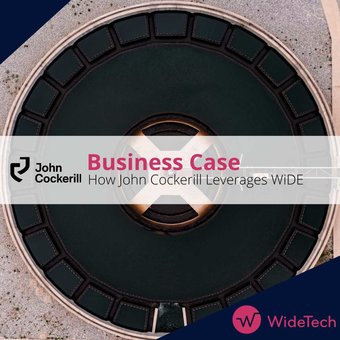 04 Apr 2023
The Cluster TWEED H2O Conference
Dear Network, the WideTech team is at the Cluster TWEED H2O Conference: "Industrial Plans 2030 for the Energy and Water Sectors in Wallonia", which is taking place at the Château Bayard.

This event brings together experts from the energy and water industry to discuss the challenges and opportunities for the future of these sectors in our region.

WideTech has been actively involved in these topics and industries for many years. Our WiDE technology is already playing a key role in the transition to a more sustainable and environmentally friendly economy through our customers and partners.

The conference is an opportunity to meet other experts and thought leaders. If you are attending Tweed H2O, we look forward to seeing you there to discuss green transition and reducing environmental impact through technology and data.