12 May 2022
WideTech and PEPITe join forces at Indumation 2022
Join Hervé Closon from WideTech and Philippe Mack from PEPITe on May 19th in Kortrijk for Indumation 2022!
Indumation is an annual forum that gathers factory, process, and infrastructure automation experts from all around Belgium as they present their cutting-edge work for the benefit of all. It is a wonderful opportunity to meet and get inspired by industry leaders and technological pioneers.
We can't wait to see you there!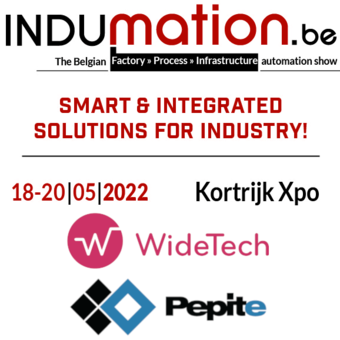 10 May 2022
WideTech to present at Global Industrie 2022
Global Industrie is a leading forum on industry and its emerging technologies. WideTech is proud to be one of the many digital technology companies selected to present at the exhibition. We will be demoing our software WiDE at booth 5A95.
Should you be in Paris between the 17th and 20th of May, please feel free to drop us a visit. We can't wait to see you there!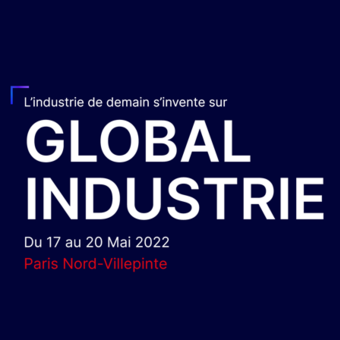 11 Apr 2022
WideTech releases WiDE 2.12
We're excited to announce a flurry of new and improved features in WiDE version 2.12!
Here are some highlights:
Streamline your manual workflow thanks to our improved logbook widget.
You can now easily record experiments, samples, and tests all in one place. Once the data are logged, they are automatically visualized in our dashboards – so that you can spend more time drawing meaningful conclusions and less time worrying about data organization.
Synchronize across global teams with better time zone coordination.
How do you handle that gained or lost hour during a Daylight Savings Time transition? And what if the time zone transitions are asynchronous between key production facilities? We have redesigned key aspects of WiDE's UI to help you navigate through and manage these dilemmas – because one less problem to think about is one more opportunity discovered.
Find new and meaningful ways to draw insight from your data.
WiDE 2.12 introduces waterfall charts and improved pivot tables! Now you can slice-and-dice your data with ease to uncover deeper insights and drive better decision-making.
Examine, export, and email your data with WiDE.
WiDE 2.12 introduces a brand new "print system". You can now faithfully export key dashboards in PDF format and even combine multiple exports in one email! Just another way that WiDE helps your company to better communicate between key stakeholders.
Do everything you were doing with 2.11, but faster!
Specialists, engineers, and operators are at the heart of WiDE – you create models, dig deep with your analyses, and draw conclusions with your expert knowledge. Any small improvement with our back-end performance helps you to save time each and every day. We recognize your daily commitment as WideTech remains committed to improving WIDE's performance with each iteration.