16 Dec 2022
WiDE - Connection to Bazefield
In these times of ecological transition, the importance of investing in green energy is paramount. Wind power is clean and environmentally friendly, which is why WideTech is committed to it.

Bazefield is an asset management and analysis tool focused on power plants (solar, wind and hydro).

Through a custom integration, WiDE can now read data from the Bazefield Web API and monitor wind turbine production to in the end generate green certificates.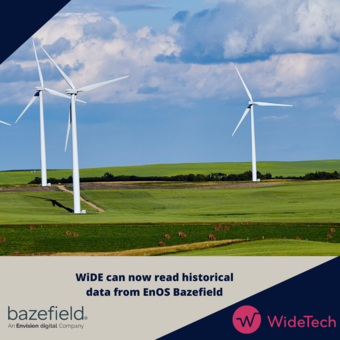 15 Dec 2022
WideTech @BE4.0 - First day
"Industry 4.0 is more than just a flashy catchphrase. A confluence of trends and technologies promises to reshape the way things are made."
Cornelius Baur and Dominik Wee, McKinsey & Company

Over the last 2 days, WideTech attended the BE 4.0 Salon Industries du Futur à Mulhouse (Grand Est). It was an opportunity for the team to get inspired, to exchange on the challenges of the industrial 4.0 transition and to demonstrate the transformation potential offered by WiDE.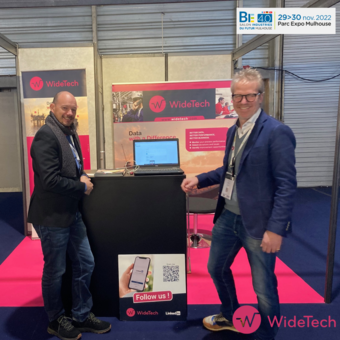 05 Dec 2022
New partnership with SWDE
"We forget that the water cycle and the life cycle are one." — Jacques Yves Cousteau

Today, we are pleased to start a new collaboration in Belgium with Société Wallonne des Eaux (SWDE).

Société Wallonne des Eaux (SWDE) is the largest water production and distribution company in Wallonia. Every day, SWDE ensures the supply of water - in quantity and quality - to more than two million citizens, i.e. about 70% of the Walloon population. Committed to the protection of water and biodiversity, #SWDE manages the resource sustainably in collaboration with local and international operators.

The objective of this collaboration is to evaluate the capacity of our WiDE software to improve the quality and use of measurement data. This partnership also aims to better understand the water distribution network and to carry out performance monitoring of different types of assets to improve their energy efficiency.