EXECUTIVE TEAM
---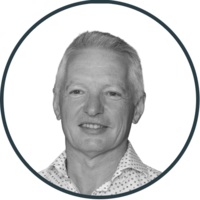 Alain Niessen Co-CEO
As Co-CEO, Alain is responsible for WideTech's executive leadership and coordinating strategy between the Board and the Committee. Alain has more than 40 years of experience in B2B commerce and SME general management with a background in commercial engineering.
In his leadership role, Alain ensures employee satisfaction and addresses the needs of all company stakeholders. In parallel, he provides commercial insight thanks to his extensive industry knowledge.
A fun fact about Alain: he is also a judge on the Commercial Court of Liège!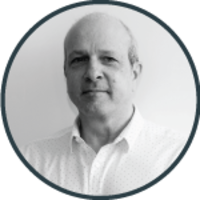 Bruno Vrielynck Co-CEO & Chief Technical Officer
As Chief Technical Officer and Co-CEO, Bruno oversees the day-to-day operations of our engineering team and coordinates the Agile development of our software WiDE.
His leadership and expertise reflects his 30+ years of experience in the process industry. For the last 20 years, Bruno has been heavily involved in pioneering data-driven solutions within the energy sector. Bruno also holds two Master's Degrees: one in Mechanical Engineering and the other in Industrial Management.
A fun fact about Bruno: he loves listening to the Dire Straits!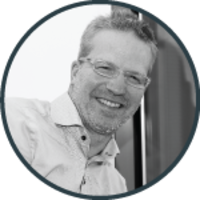 Hervé Closon Business Development Manager
As Business Development Manager, Hervé is heavily engaged with WideTech's commercial strategy. He is responsible for fostering strong business partnerships across the world.
Hervé is accredited with dual Master's Degrees in Chemical Engineering and Business Administration. Thanks to his combined experience in business and technology over more than 20 years, Hervé is in a unique position to relay valuable insights from the market to our product development team.
A fun fact about Hervé: he volunteers in his local community!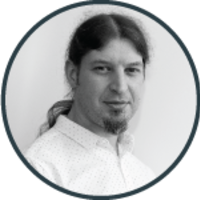 Hugues Stefanski Software Development Manager
As Software Development Manager, Hugues is ultimately responsible for WiDE, our web-based data management platform. He oversees WiDE's development, deployment, release cycle, and technical support.
Hugues earned a Master's Degree in Chemical Engineering before taking a deep-dive into software creation. Hugues now has over 15 years experience in enterprise-level data management systems in which he has been a key contributor every time.
A fun fact about Hugues: he loves playing AoE 2! (and is pretty good at it too...)
Operational Team
---
Software Development
---
This talented and united team is in charge of the architecture, development and releases of WiDE, which is our "no code" software platform for data analysis and exploitation.
It will also help you in the installation, integration and deployment of various applications, provide simple and practical solutions as well as resolve any problem as quickly as possible.
Business Development
---
All your requests will be followed up by a very professional team, endowed with harmoniously combined skills and responsible for analyzing and responding to market needs.
With accumulated experience in various cutting-edge industrial sectors, active within large networks of contacts, our business developers are attentive to all your requests and are at your disposal to understand your process and determine, with you, how to operate better your data according to your needs and find the best implementation of our tools within your organization. All with constant attention to the result and your lasting satisfaction.
Project Engineering
---
This team, made up of experienced engineers and young engineers all trained in top schools, fully understand the production processes.
Pragmatic and scrupulously ensuring that deadlines are met, they will use all their creativity and thoroughness to offer you new features and thus satisfy your requests.
Their constant concern is to contribute, through concrete and adapted solutions, to improving the productivity of your units.
Board of Directors
---
Our Board is made up of directors from the world of industry, finance and investment.
They help promote WideTech various ecosystems and give us access to prestigious networks of contacts through the institutions they represent. Close to our operations, they positively influence strategy and help the company meet the important challenges it faces.